Long time no hear from us. All the more are we thrilled to announce our confirmation for Obscene Extreme Festival in Trutnov, Czech Republic! The festival takes place from 16th to 18th July 2021. More info soon!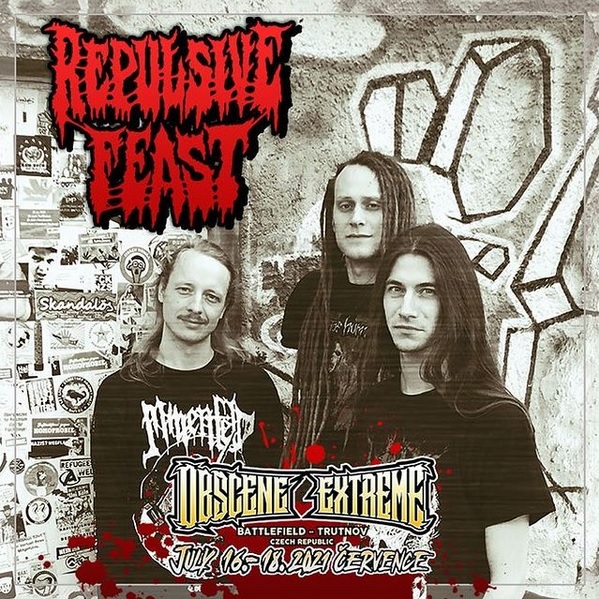 The official statement:
REEKING ODOUR OF DEATH/GRIND TORTURE!!!

Rotten to the bone. This is the sound of real old school grinding death metal, playing by German lunatics, named REPULSIVE FEAST!!! This rumble from the swamps of the extreme underground scene recalls the beginnings of this style, when we were shocked by demos of Repulsion or Bolt Thrower.

REPULSIVE FEAST has exactly the sound and commitment as their old teachers!!! And at OEF, this young putrid trio will bring us the essence of death/grind rage!!! There will be torture!!!
Please find more info about the festival at:
Website
Facebook
Instagram